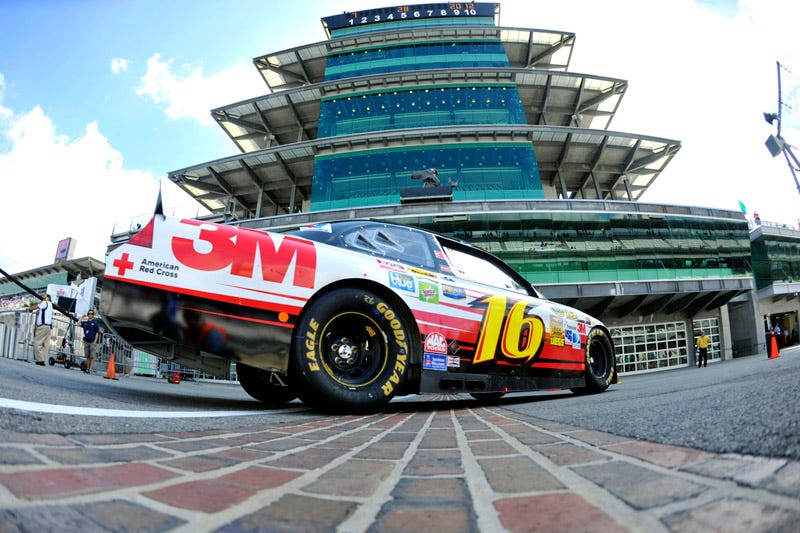 The Indianapolis Motor Speedway denies its for sale.  Sent the denial out on the back-side of the press release they used to deny Randy Bernard would not be fired as IndyCar CEO [He was. Within days].
Frankly, the question is not IF IMS is for sale.  Nor is the question who's the buyer [Tony George? Really? / Zak Brown? Not without OPM, IMO]. Hello, NASCAR.
US racing IS NASCAR.  Other than Drag Racing, what's NOT theirs [They own AMA bikes, BTW]. And with the Brickyard 400 and Grand-Am racing the track, why not also own the Indy500 - 'The Greatest Spectacle In Racing' and its lifetime of American racing history?
To bookend the Daytona 500 - NASCAR's 'Great American Race'.
When NASCAR bought the ALMS, they got its premier tracks, too - Road Atlanta and Sebring.  This time, by acquiring the premier venue [IMS] NASCAR likely backs into owning the  IndyCar Series. Think of it as a 230mph housewarming gift.
IMO, it's not IF, this buy / sell will happen, it's when.  The rumor about 'now' could be true. But, not likely to happen now.  Because the Indy Senate's $100MM Improvement Grants beat back any need for a buyout. 
How about 2015?  After the ALMS-Grand-Am consolidation is set.  After NASCAR has rebounded.  After INDYCAR flounders a bit more.  After the 500 and 400 attendance $$ keep dropping off.  Yeah, the value of the property improvements will keep the price strong, but by 2015, the seller will be 'motivated'.  Really motivated.
So, what do you think?