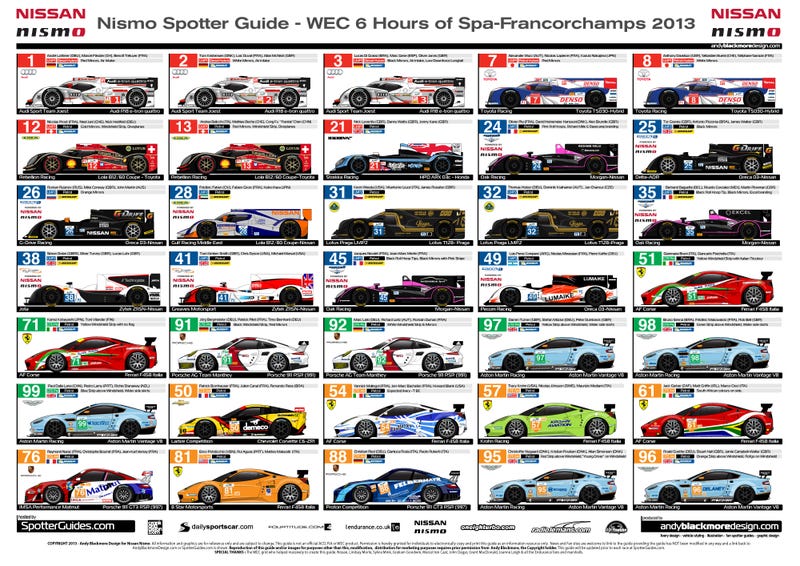 Guide download here. This weekend is the 6hr Spa race, last 'shakedown' before the June 22-23 LM24. WEC homepage. Here to watch live.
First practice goes to Audi, 1-2-3 vs Toyota.
After first announcing only 1 car for 2013, Toyota stepped up with a full 2-car effort.
However, Audi showed its conviction to win, by running 3 cars at Spa and FOUR at Le Mans. Write your own closing sentence about Audi determination to remain the best, conviction to win, or just flat out 'in-your-face' racing call-outs......